Jan Kyle Design is a residential and commercial interior architecture and design firm based in Kansas City and West Palm Beach. Kyle has designed projects both nationally and internationally.
Whether a single room, a whole house remodel, or a second home, Jan Kyle Design is experienced in the full range of design needs and is well known for providing an appealing combination of refined yet livable spaces, ranging in style from Transitional to Modern, Beach to Desert. Kyle's unique design sensibility and extensive travel inform her always current, yet never trendy, style, and her strong communication skills will guide you in achieving your design goals.
Warm, modern, and sophisticated are words often used to describe her work, where a blend of new and vintage creates a collected, over time look of understated elegance. While schooled in the classics, finding the balance between traditional and modern, and translating these elements into comfortable and inspiring spaces is a hallmark of Jan Kyle Design.
Known for her chic, serene interiors, Kyle was born in Memphis, later lived in Miami, now in Kansas City and West Palm Beach. Always an imaginative spirit, she began developing her design skills in childhood, training at the Memphis Academy of Art. She did Graduate Study in Interior Architecture & Design after completing her Bachelor of Arts in Communications. She also has a background in retail, having created and owned two successful high-end design/specialty stores and over 30 years of experience in professional interior design.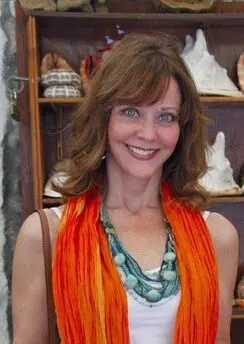 "It's my great pleasure to assist clients in achieving the environment they've dreamed of by creating a place where they feel comfortable and inspired, truly at home." – Jan Kyle
"I am a commercial interior designer, so I know my way around the design world. This year I decided to redesign several rooms in my home. Being rather tired of the design ideas coming out of my brain, I hired the wonderful designer, Jan Kyle. I am in awe of her talent and broad depth of creativity. Her design sense is so fresh and sophisticated. It's enlightening. My old space was heavy and tired. Jan's transformation added to order to my chaos. She readily understood and further enhanced my monochromatic color palette by adding the appropriate textures and tweaking the values. She eliminated unnecessary and overly scaled furniture and introduced cleaner lines and shapes. The new pieces have calmed down the space and allowed some of the existing pieces a more outstanding voice. I'm excited when I walk into my room. How was it she could understand my space better than I could? How smart am I to have hired Jan? Very." – Devan Hartnett