Working with Jan has always been so much fun. She brings a ton of technical knowledge and a highly stylized aesthetic. The end result is a beautiful and functional space delivered on time and budget
Leslie Carto
Great experience with Jan! She did an amazing job with our home refresh. She is talented, professional, creative and much more. We enjoyed the process and love the results!
All the best,
Maureen
We were newly weds and had moved from a condo into a 5 bedroom newly remodeled home, and needed quite a lot of furniture and decor to fill the space. We are drawn to a Mid-Century Modern style, and Jan helped us to create a space that fits us and our lifestyle. Additionally, she helped us to incorporate some cherished inherited family pieces – we love the eclectic aesthetic that the mix of styles creates, while still being cohesive. We recommend Jan so wholeheartedly. We look forward to continuing to work with her!
Rose C
I am so fortunate to have met Jan Kyle when I did. Simply put, Jan possesses an amazing gift of design vision, one that effortlessly scales project size and style. I've worked with Jan on two residential projects. Both times I was 100% delighted by her professionalism, ability to achieve my objectives within budget, and willingness to go the extra mile to meet my deadlines. Best of all, her work product is stunning. I love working with Jan and look forward to doing so again!
L Wallers
When we bought our circa 1915 condo we knew it could be special, but needed help. Thanks to Jan's creativity it became a wonderfully welcoming place and had the art deco feel of the era that resonated with us. Her very persistent efforts in finding furnishings and decor that completed the look we wanted made our home a place we are always happy to be and has made Jan our "go to" choice for help.
Robert Hughes
Just loved our condo that Jan designed! Not only was it very chic, but the process was fun! The finished product was even published in several magazines.
Laura Tucker
I have had the pleasure of experiencing both residential and commercial work by Jan Kyle Design. Jan has a great way of communicating her understatedly elegant design, no matter what style she's working in.
She loves her work and it shows. She patiently explains her rationale, which is an education in itself, while creating fresh, timeless interiors that will beautifully express your design goals.
If you have a design need, no matter how big or small, I recommend you call Jan. You will be glad you did.
.Vicki S. Cannon
Jan's work on our home exceeded my expectations. She translated my vague ideas and thoughts about what I wanted and extrapolated them out to a design that I couldn't have imagined. She incorporated existing features, furniture, and decor that we wanted to keep and worked them into the new design and made them feel fresh while keeping the overall plan cohesive.
JasonDCole
I am a commercial interior designer so I know my way around the design world. This year I decided to redesign several rooms in my home. Being rather tired of the design ideas coming out of my own brain I hired the wonderful designer, Jan Kyle. I am in awe of her talent and broad depth of creativity. Her design sense is so fresh and sophisticated. It's enlightening. My old space was heavy and tired. Jan's transformation added order to my chaos. She readily understood and further enhanced my monochromatic color palate by adding the appropriate textures and tweaking the values. She eliminated unnecessary and overly scaled furniture and introduced cleaner lines and shapes. The new pieces have calmed down the space and allowed some of the existing pieces a more outstanding voice. I'm actually excited when I walk into my rooms. How was it she could understand my space better than I could? How smart am I to have hired Jan? Very.
Devan Hartnett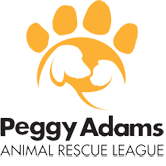 Peggy Adams Animal Rescue League, the Humane Society of the Palm Beaches, provides services to over 15,000 cats, dogs, puppies and kittens each year. Operating continuously since 1925, we have been positively impacting animal welfare and addressing overpopulation in Palm Beach County through a variety of services. Our Vision is to create a community where 100% of the adoptable animals find loving homes and no animals will be euthanized because of pet overpopulation. Peggy Adams Animal Rescue League is a 501(c)(3) non-profit organization, and does not receive funding from city, county, state, or the federal government, or local organizations with similar names. We rely solely on the generosity of individuals, foundations and corporations to provide quality programs and services to the community. Your donations directly support the services and programs in place to help animals in need.

The Kemper Museum of Contemporary Art, the largest contemporary museum in Missouri, opened in 1994 in Kansas City.
Jan Kyle co-chaired the 2016 Kemper Museum Gala, Peace, Love, Art, with Kim Weinberger.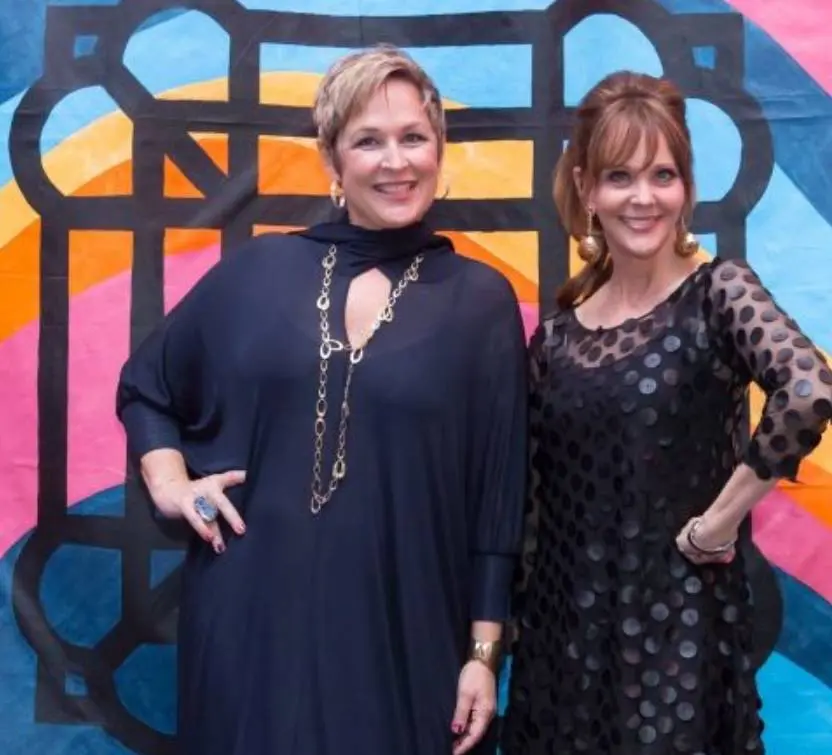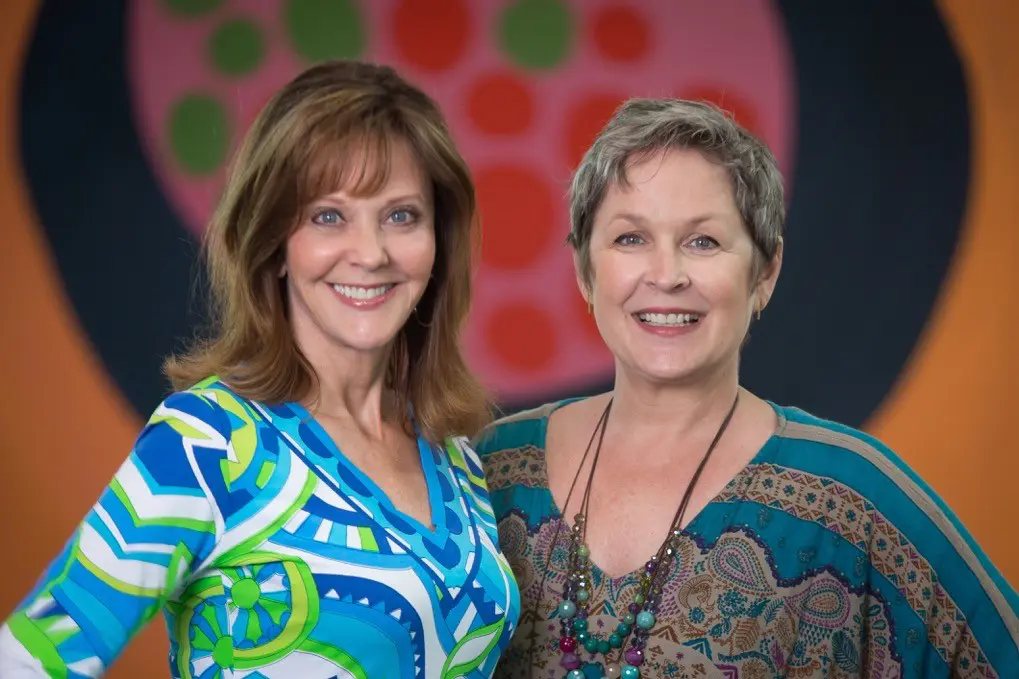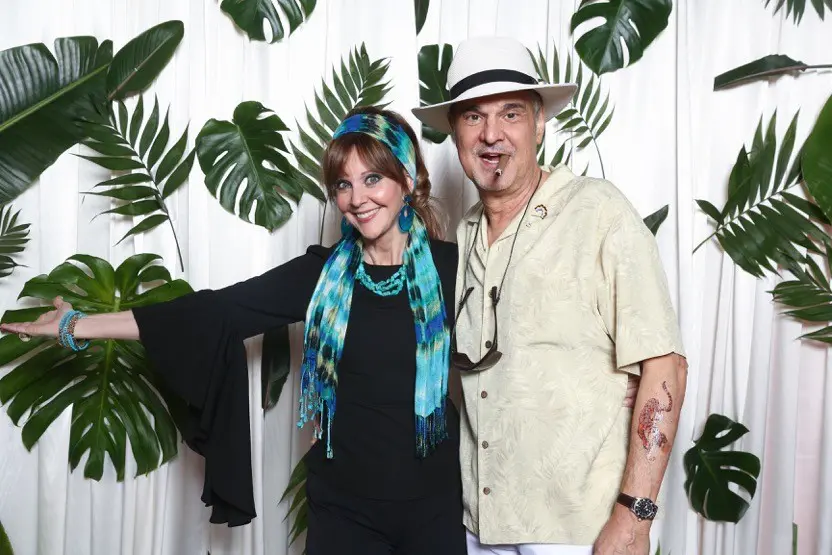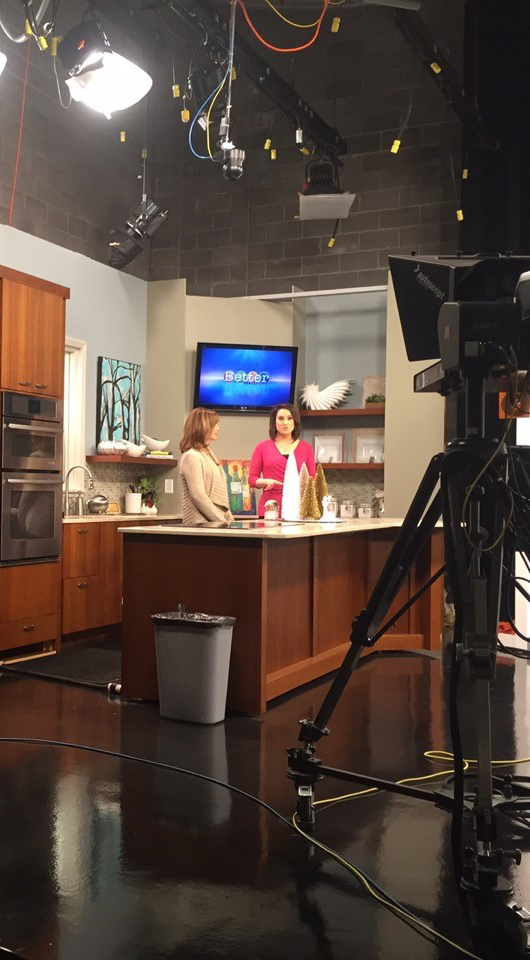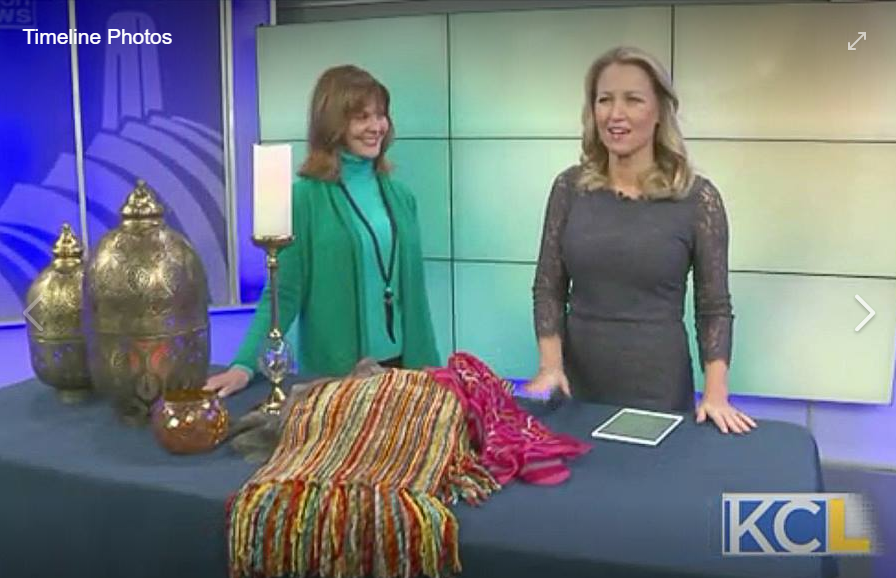 Wayside Waifs Fur Ball
Wayside Waifs, Inc. is an independent, not-for-profit humane society and animal welfare organization established in 1944.
Wayside Waifs is a charitable animal shelter whose purpose is to place adoptable companion animals in responsible homes. To accomplish this, we employ 3 key stratigies:
Educating the public
Developing partnerships, collaborations and strategic alliances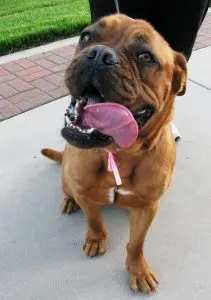 Wayside is committed to finding homes for all adoptable pets. Wayside Waifs is the largest pet adoption center in Kansas City, placing approximately 5,000 animals each year. Wayside does not euthanize adoptable animals, and there are no time limits for animals in our care. Only animals suffering from significant medical issues or those that pose a danger are humanely euthanized. Wayside Waifs is proud to be a part of Kansas City's no-kill community.

Since its founding in 1941, The Norton Museum of Art has grown and evolved to become one of Florida's major cultural institutions. The Museum is internationally known for its distinguished permanent collection featuring American Art, Chinese Art, Contemporary Art,European Art and Photography. Its masterpieces of 19th century and 20th century painting and sculpture include works by Brancusi, Gauguin, Matisse, Miró, Monet, Picasso, Davis, Hassam, Hopper, Manship, O'Keeffe, Pollock and Sheeler. The Museum presents special exhibitions, lectures, tours and programs for adults and children throughout the year….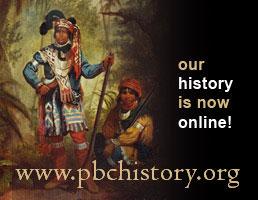 Educational Programs in the Schools, the Community and at the Museum
We at the Historical Society of Palm Beach County and the Richard and Pat Johnson Palm Beach County History Museum believe that history brought to life for children in a relevant, engaging manner can fling open doors of social and inter generational understanding; provide powerful intellectual inspiration and help children feel a sense of place and a sense of pride about their heritage.
The Historical Society of Palm Beach County exists to further an understanding and appreciation of Palm Beach County history and heritage by collecting and preserving, interpreting, and exhibiting cultural resources for the education and enrichment of present and future generations.
Our Museum, which took six years to complete, is within the restored 1916 county courthouse in downtown West Palm Beach and enables the Society to weave our community into the fabric of daily life. Preparation for the "Museum Experience" enhances the visit and is strongly suggested. Popular classroom programs on Florida History and History and Civics are provided by the Society to students in the 4th and 7th grade. The Society also provides Educational Programs within the community and at the Museum.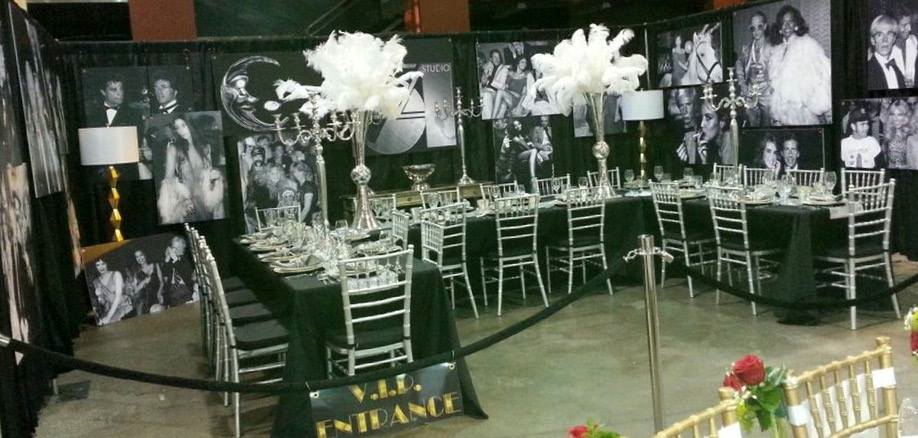 Jan Kyle designed a Studio 54-themed table for 20 at the final event for Kansas City Dining by Design
DIFFA's DINING BY DESIGN is 'the Cannes of tabletop,' proclaims avant garde filmaker John Waters.
But what exactly is DINING BY DESIGN? It's the signature fund-raising event for DIFFA Kansas City, which showcases the personal passions of some of the area's leading design talents. Each participant is given a set amount of space and the freedom to create their own dining environment. As long as each table can accommodate ten or more for dinner, the sky is the limit. Each year these elaborate artistic vignettes range from the whimsical to the elegant. It's an evening of great design and great fun – and for a profoundly important purpose. DINING BY DESIGN was found in Kansas City over fifteen years ago and has become the signature event for DIFFA chapters nationwide. DINING BY DESIGN is one of the most eagerly anticipated events in our community and it has helped raise over $1 million for HIV and AIDS education and prevention in the Kansas City area.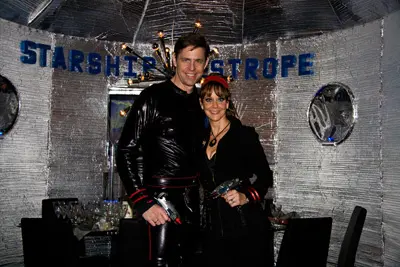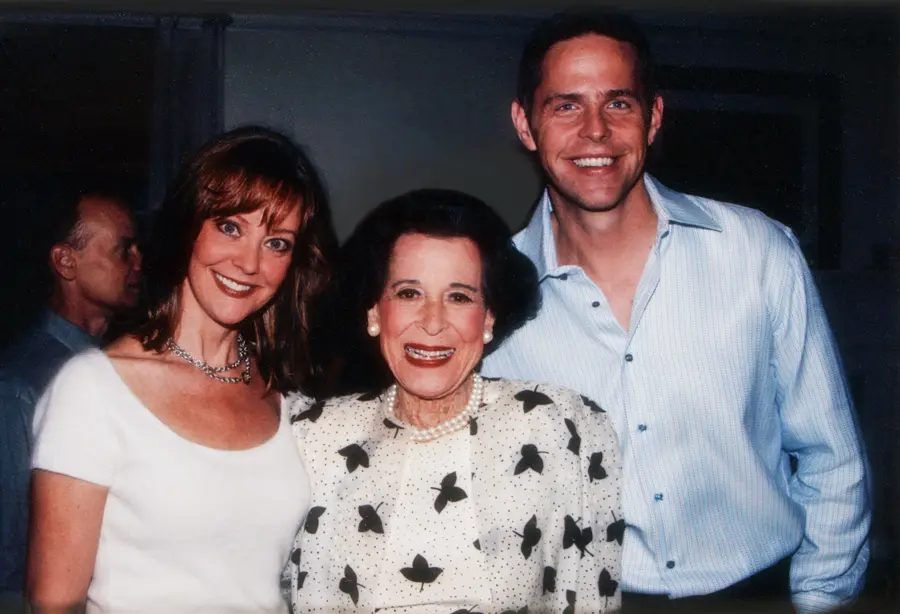 …With Kitty Carlisle, benefit for Kansas City Chorale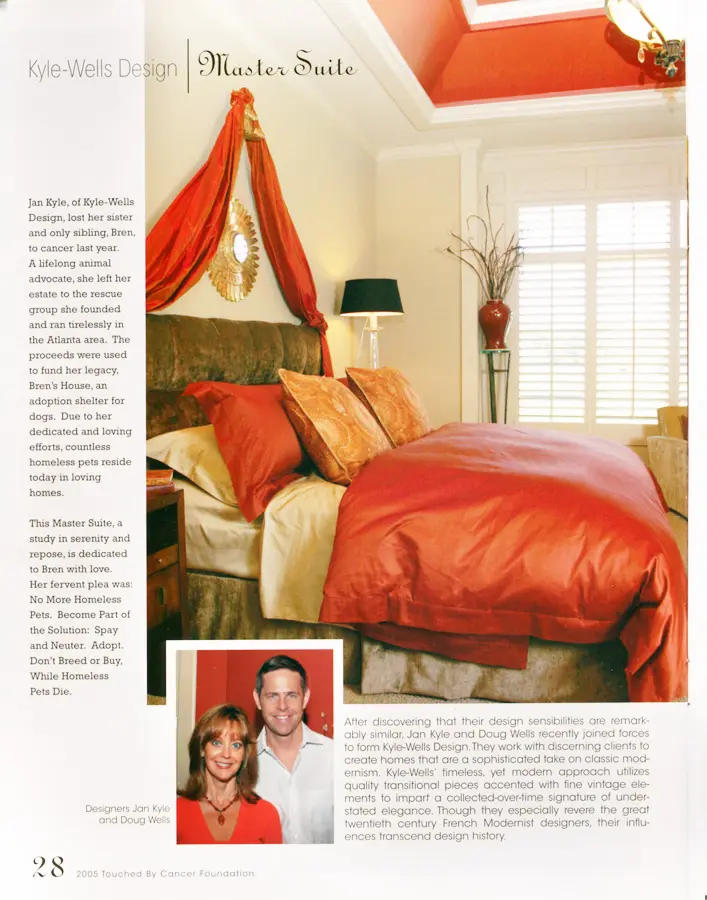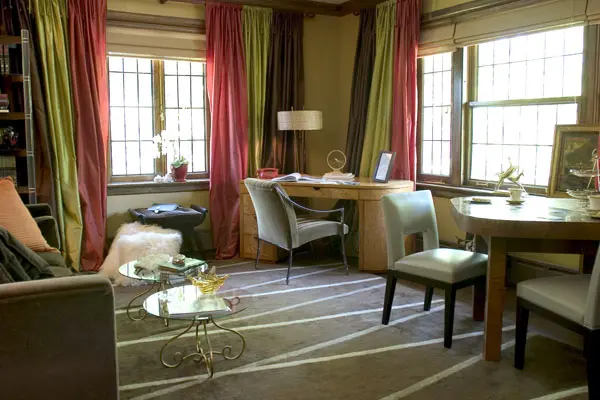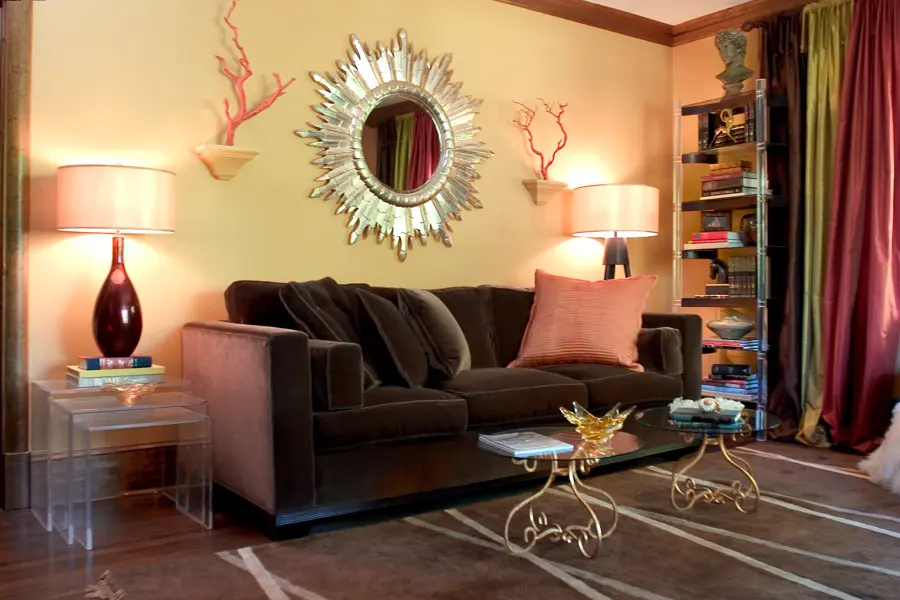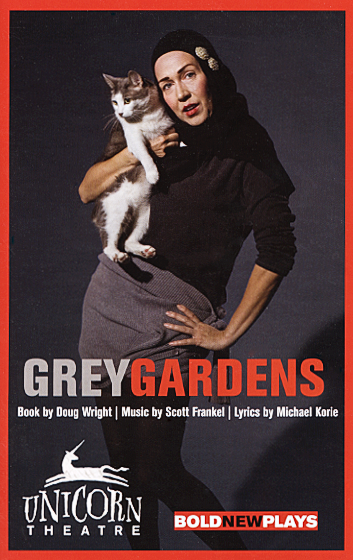 Sponsored